Crew and Company
Posted by Kirsten Oviedo on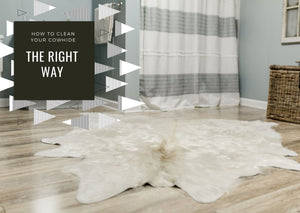 Cowhide rugs have a great reputation for being low maintenance and incredibly easy to clean. Here I'll give you the full run-down on everything you need to keep your cowhide in pristine condition. How to sweep your cowhide  For day to day cowhide maintenance, a good old-fashioned sweep with a broom works great. This is especially satisfying on longer-haired hides where you can see the dirt lift out and the hair lay uniform. You can also use a small handheld vacuum on the hides to remove dirt and dust. If you would like to clean underneath the hide, you can...
Posted by Kirsten Oviedo on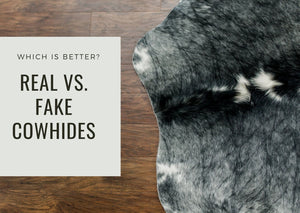 You are in the market for a new rug and love the look of cowhide rugs, but what are some of the pros and cons of fake vs real cowhide? These are great questions and here I'll explore all the benefits and downfalls of both on 5 main points: durability, maintenance, environmental impact, price, and variety. What is the difference in durability between real and fake cowhide rugs? "Fake" for the purpose of this blog just means that it is not made from real cow. The artificial rugs that I have seen in the bigger box stores that have them...